Sew Fun Quilts
is having a
giveaway
that ends this Saturday. What might you win you may be wondering??? Well that's not completely known. Each day a new item is added to the stash. Today it was peach ribbon and yesterday it was cat fabric. Hurry on over to her blog and sign up before it's to late.
Kati Cupcake
is having a
giveaway
of a lovely quilt pattern and the fabric to make it.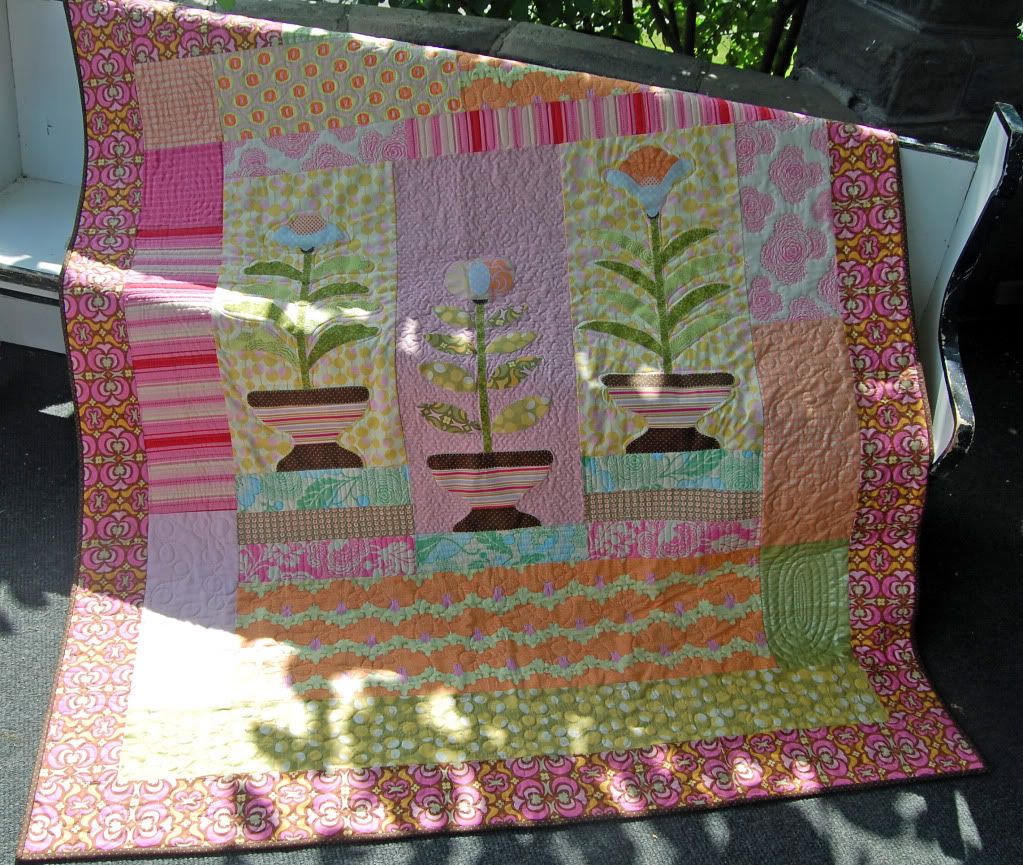 Wouldn't you love to win this?!!! I wish I could win it already put together, but I'll settle for the pattern and fabric. Just head on over to her site and see how to win.